– (Reading Time: 23 min Approx)
NOTE TO READER: Read philosophically
It was a gloomy winter morning. Last night was quite eventful but I still feel very sad. It happens whenever 2nd March strikes in. I am Rose. I came to your country near the end of 18th century with my aunt. India was more open to visitors than England then. That was the first thing I realised after coming here. I was 20 years old, quiet yet cheerful girl. And you can find more like me here; Here – at the South Park Street Cemetery.
Last night, we all celebrated my 'Happy Death Day' (celebration of the day we died). People often refer South Park Street Cemetery as 'The land of the Dead' but it needs an addition of the word 'Living'- 'The land of the Living Dead'. We cannot beat your country when it comes to population as there are only 1600 of us living here, since five centennials. We might rest during the daytime, quietly on our graves but don't you dare think we are not aware of your deeds.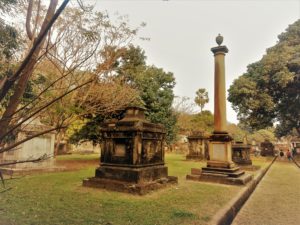 Mary told me a boy was weeping on her grave last afternoon. Probably, his lady love denied reciprocating anymore. Listening this, it made me think about my fiancé. What a pity, we couldn't get married! The cholera happened just 30 days before the most important date of my life – My marriage; In 15 days I found myself inside this wooden box. It takes time to master the technique of approaching out the coffin, but Captain Cooke said- "You are a fast learner, Aye!"
Everyone has their unique way of celebrating their death day, but I prefer a walk around the cemetery and bidding hello to my neighbours. This achieved form of existence is very peculiar. Even when I try to walk, I float around. Here we have neither hope nor anxiety for tomorrow. It is like a never-ending circle of time and we are living in a loop. At first, we used to detest and frighten the human visitors coming here but after we realised the futility of our dead life, we surrendered. Now everyone tries to be comfortable with their presence around us.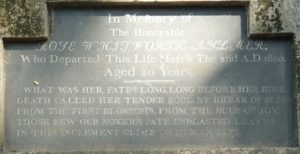 I only have memory of the last few days of my engagement as it were the best days of my living life. There is no brain left for me. All I know about me is because of the Tombstone on my grave. The lines engraved on my grave fascinate me –
"Ah what avails the sceptred race,
Ah what the form divine!
What every virtue, every grace!
Rose Aylmer, all were thine.
Rose Aylmer, whom these wakeful eyes
May weep, but never see,
A night of memories and of sighs
I consecrate to thee."
But I can't remember who wrote it and why! I don't know if the one who wrote it, was truly fond of me or not! Probably it doesn't matter now! Anyways, none of my acquaintances are alive today. Also, if any of them are living dead I will never see them. Undoubtedly, I feel the pain of being departed from my roots; my country; my England. And what arises sheer agony in me is that I will never be able to go back there. I hold nothing against your country but the soil that was scattered over my coffin was not of my birth land.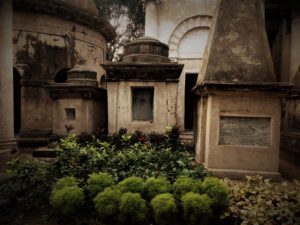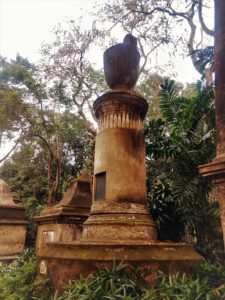 Lieut. Mackenzie says I will always be 20 and that is the reason of my grieving nature. Lieut. Mackenzie can be very outspoken sometimes. And he gets angry very easily. Last month, a group of friends were smoking a different kind of Tobacco standing near his grave. Somehow, the foul smell woke him up from his slumber. Out of anger he photobombed all their group photos appearing behind them. I am sure they were heartbroken seeing their photographs contaminated by clouds of smoke. Lieut. Mackenzie said it was the perfect punishment for smoking near his grave.
Every now and then something happens here. And not always it is our fault.
Sister Elizabeth came to visit me this morning. I enjoy her company. Whenever I fail to picture how it would have been to have a married life of my own; she fills my mind with sweet experiences of her own married life. Unfortunately, that lasted only for 2 years. Sister Elizabeth was married to Sir Richard Barwell on 13th September 1776. He was a good friend of Lord Warren Hastings.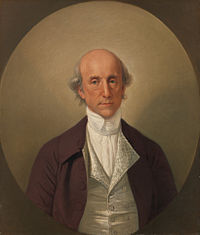 In 1772, when Calcutta was announced as the capital of British India, Warren Hastings, the first and most famous of the British governor-generals in India moved all important offices from Murshidabad – the former capital of Bengal during Mughal Period — to Calcutta. So, you can imagine how grand their marriage ceremony was? I am sure the chandelier was as big as the full moon. And there were fountains of champagne to welcome the Lords and Barrens of Halifax, Nova Scotia.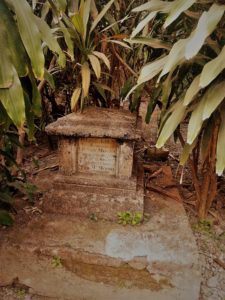 Apart from me, she also takes care of Little Henry. He is a boy around four – the youngest one in our community. Everybody caresses him; maybe they feel bad for him – a sapling that might have turned out to be the tallest and strongest tree, but wind of fate rooted him off the soil before it could grab the ground properly. Little Henry can be quite a menace during the daylight. He secretly torments lovers thinking they are playing hide-and-seek with him. Whenever they try to come close hiding themselves behind bushes, Henry chuckles and passes between them. A sudden sound of a child's giggling and rush of cold wind can scare you enough, when you are in a graveyard.
Well, don't blame the little child! He just tries to feel alive. He still doesn't realise he is like us. He thinks, he is like you all; Alive with blood rushing in his veins. Also, how is he supposed to know that here; it is easy to fight but hard to love.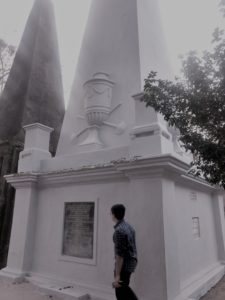 We never disturb the lovers who come here. Their presence creates the perfect balance between excitement of Life and endorsement of Death. They whisper into each other's ears, probably in proclamation of their love. They console each other in pain in this enough cruel world. I can hardly comprehend their dialects, but Sir William Jones can. He was an Anglo-Welsh philologist and a scholar of ancient India, particularly known for his proposition of the existence of a relationship among European and Indo-Aryan languages, which he coined as Indo-European.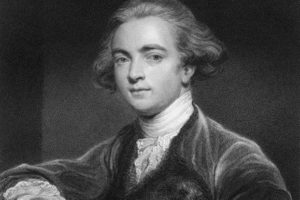 He established The Asiatic Society of Bengal as well. He has a fair knowledge of your Bengali dialect. He once heard two thieves planning to dig out a grave at night; without wasting much time, he managed to wake up the night watchman of our cemetery and that's how Lady Arabella got saved from being homeless. Everyone respects him for his presence of mind and flabbergasting personality.
He is the one who introduced me to your city of joy's enormous and enriched history. I must confess the journey of Calcutta to Kolkata can be identified as a journey of historical and cultural adventures. The city has seen the best and also the worst of its days at that time. No doubt the 19th and 20th century can be marked as the two most event full era in the history of Kolkata.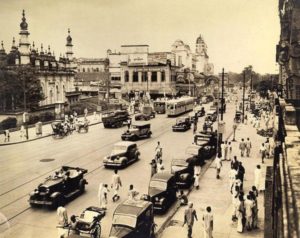 Sir William Jones told me that on August 24, 1686, Job Charnock, who was believed to be the founder of Calcutta, first came here as a representative of the British East India Company to establish a factory. In 1690, Job Charnok chose this place for a British trade settlement. The site was carefully selected, being protected by the Hooghly River on the west, a creek to the north, and by salt lakes about two and a half miles to the east. There were three large villages along the east bank of the river Ganges, named, Sutanuti, Gobindapur and Kalikata. These three villages were bought by the British from the local landlords. The Mughals were the one ruling then. The Mughal emperor granted East India Company freedom of trade in return for a yearly payment of 3,000 rupees.
On the 1696, Fort William was built by the British East India Company under the orders of Sir John Goldsborough which took a decade to complete. Sir William was appointed as a puisne judge on the Supreme Court of Judicature at Fort William on the year 1783. I also got to know about the Battle of Plassey which was a major breakthrough for the of the British East India Company over the Nawab of Bengal, Siraj-ud-Daulah on 23rd June 1757, under the leadership of Sir Robert Clive which was possible due to the defection of his friend and ally Jagat Seth the richest trader of that time and Mir Jafar Ali Khan, who was Siraj-ud-Daulah's military commander in chief.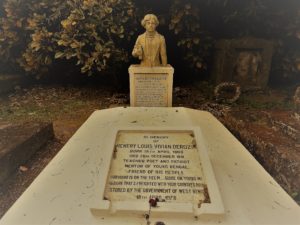 Sir William says, if you really want to know about the history of Calcutta and its uprising, the only man here who can walk you through is Henry Louis Vivian Derozio. He is younger than me and we share a beautiful friendship. Last night at my death day celebration, he recited a poem of his for me. It almost brought tears to my eyes but if only I could cry!
Derozio calls himself an Indian poet of Portuguese origin and assistant headmaster of Hindu College, Kolkata. He was a radical thinker of his time and one of the first Indian educators to disseminate Western learning and science among the young men of Bengal. Inspired by the scenic beauty of the banks of the River Ganges, he started writing poetry, which he submitted to the India Gazette (a public journal and an authorised legal document of the Government of India).
In May 1826, at the age of 17, he was appointed teacher in English literature and History at the new Hindu College. Derozio's intense zeal for teaching and his interactions with students created a sensation at Hindu College. He organized debates where ideas and social norms were freely debated. At the age of 18, he became a Professor of English Literature and History at the Hindu College.
This was a time when Hindu society in Bengal was undergoing considerable turmoil. In 1828, Raja Ram Mohan Roy established the Brahmo Samaj, which kept Hindu ideals but denied idolatry. This resulted in a backlash within orthodox Hindu society. Derozio helped release the ideas for social change already in the air. Despite his youth, he was considered a great scholar and a thinker. Within a short period, he drew around him a group of intelligent boys in college. He constantly encouraged them to think freely, to question and not to accept anything blindly. His teachings inspired the development of the spirit of liberty, equality, and freedom. They also tried to remove social evils, improve the condition of the women and the peasants, and promote liberty through freedom of the press, trial by jury, and so on. His activities brought about the intellectual revolution in Bengal. It was called the Young Bengal Movement and his students, also known as Derozians, were fiery patriots.
It is sad to know that we both were compelled to surrender our lives to Cholera. I am sure, he was capable of doing many more great things if the death has not stroked him off.
Derozio always exclaims that he highly respects Ram Mohan Roy. He was given the title of Raja by Akbar II, the Mughal emperor. His influence was apparent in the fields of politics, public administration, education and religion. He was known for his efforts to abolish the practices of Sati (practice) and child marriage. Raja Ram Mohan Roy is considered to be the "Father of the Indian Renaissance" by many historians.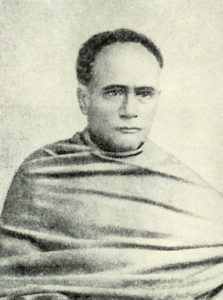 There was another man who I heard, was a key and interesting figure of the Bengal Renaissance. He came to recognition around 1840's. Unfortunately, none of us got the pleasure of his company as our living dead family was enclosed on the year 1790's with the last burial in Park street Cemetery. There's no one as such who could tell us about him. But one day, a few students of Sanskrit College came as our visitors. We heard them talking about how that man received the title "Vidyasagar" (in Sanskrit Vidya means knowledge and Sagar means ocean, i.e., Ocean of Knowledge) from Sanskrit College, Calcutta (from where he graduated), due to his excellent performance in Sanskrit studies and philosophy. I am sure that larger than life man still makes you Bengali proud.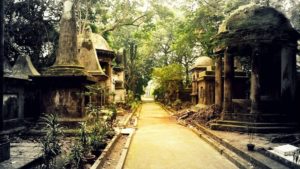 It's almost evening now. We all will leave for our night out trip in couple of hours. Oh! I forgot to tell you. Here, on death day celebration to all visit to an exquisite spot in Kolkata. Today, as my death day present Colonel Robert Kyd is taking us to The Botanical Garden. He founded it on 1787 during his work tenure as a British Army Officer stationed in India. He joined the Bengal Engineers as an ensign in 1764. He became a lieutenant a year later, a captain on 3 April 1768, major on 29 May 1780, and lieutenant-colonel by 7 December 1782. He was then made a Secretary to the Military Department of Inspection in Bengal and continued in that post until his death.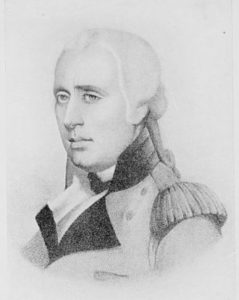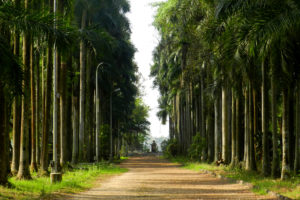 Kyd was interested in horticulture and owned a private garden in Shalimar near Howrah. He proposed the idea of a botanic garden to the then Governor-General Sir John Macpherson, who passed on the idea to the Court of Directors of the East India Company. His idea was that it should help in finding alternate sources of food to prevent famines and to identify plants that might be commercially useful.
I have to summon everyone now and begin the preparations of our journey. I am hoping it would be breath-taking…
To Be Continued…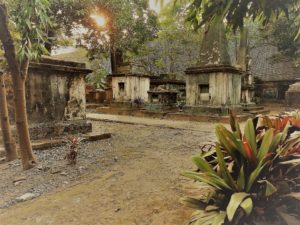 Please follow and like us: