– Reading Time – 16 min Approx
Samir Aich – is a tireless experimenter and has been busy accomplishing apparently impossible things. He has sought to 'figurate' abstract concepts such as the primordial force of Nature, or its earthly counterpart – the animal spirit. Earlier on, his work depicted these concepts in the shape of a variety of awe-inspiring imagery. As soon as we got the opportunity to interview this eminent artist, we dove in.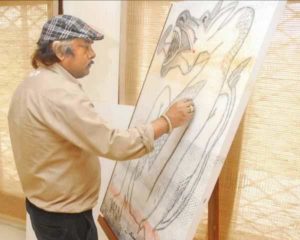 They say a lot can be told about a person seeing his/her home. Mr. Aich's house was filled with all his exquisite artworks and creations. The more we conversed the more we saw the uniqueness of his character; as an artist and also as a worshiper and well-wisher of creativity and art itself.
One thing that can be promptly said of Artist Samir Aich is that he is a man of opinions and stands by his beliefs and ideologies. With the first question, he took a little pause and enriched us with his intellects.
Q.1: You are known as an 'Experimental Artist'. Why this choice of career? How it all started?
"Well, Art is not a career. It's more of a commitment. Like every other kid, I was into all kinds of activities. But somehow, I always had this urge to paint. Even before enrolling myself into Govt. Art College Kolkata, I started preparing in my own way. It was not like one day I woke up and wanted to be an Artist. I believe it was always in me."
Q.2: According to you, what was your first break?
"Due to God's grace, though I'm not quite of a believer myself. I had a lot of privileges considering the conventional scenario for Artists all over the world. I was famous in my surroundings from childhood due to my spontaneous nature. Even in my graduation days, I became popular from the my 1st year days. So, it was bliss for me that I haven't had to fight harder for recognition. It naturally came towards me. I consider myself lucky for that. All my respectable seniors such as Paritosh Sen, Jogen Chowdhury, Prokash Karmakar they all loved me since my college days. So, I was hardly a newcomer even after passing out. But being contextual to the question, I would say the most remarkable year of my life was 1987. I did a series of artwork that year named 'Glow in the Gloom'. In that series, my sole objective was to paint without introducing human figures. I wanted to paint objects by personifying them. That was my first big break if I term it like that."
Q.3: Speaking of personifying objects, there is an artwork of yours featuring a vintage car. Tell us about that a bit.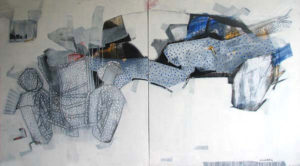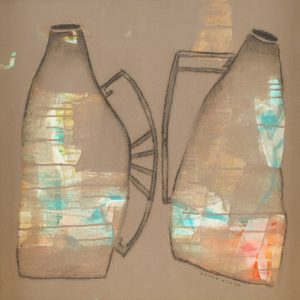 "It was an interesting story. I had a close friend. His father had a daring character in his younger days. So, I visited his house we were all grown-ups then. His father was quite sick and aged. I couldn't believe that a person who was so daring once is now sick and lying quietly in his bed; just like that vintage car from my artwork."
Q.4: A predominant theme of your artwork is 'Semi-abstract'. Give us some insight into that.
"See, people talk about the abstract theme but to me, I don't really think it exists. I believe there are two classifications Identified art forms and Unidentified art forms. You might see a painting where a canvas is splashed with numerous shades of colours and you can hardly cast out any form in that painting but there indeed is a certain kind of form. Because without form, nobody can visualize. So, the abstract is nothing but a concept. For example, you love your mother. But can you visualize that love for her? You can only feel that. So, if I paint my mother in a canvas that can never capture my love for her. Thus, there is a form that you can't identify with terms and people often mistook it for abstract. But I try to capture that unidentified form instead of terming it as abstract. That's why I call it semi-abstract."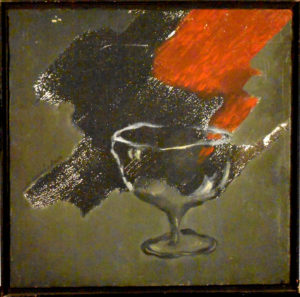 Stating this Mr. Aich pointed at the chair in front of us and said- "To you this maybe just a chair but to me this chair is a symbol of dependence. You not only use it to sit but also you are dependent on it to rest your back after a tiresome day or maybe in case of a long waiting."
Q.5: Who is your inspiration?
"In every creative field, people have two types of motivators. One is self-inspired and the other is inspired by a mentor or a Guru. I am a self-inspired person. I don't need any Guru at least for my Art background. I respect all the Artist and they always enrich me. But I never had a proper idol like that. Rather I have Guru in my singing background. He is the famous singer Amar Pal. I have learned a lot from him.
Q.6: What do you think are the problems today's Art world is facing in context to Bengal and all over India that needs to be addressed?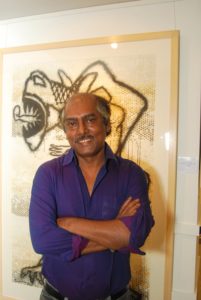 "The problem with nowadays is that people are taking Art as a way of money-making, which is entirely unjustified to this creative field. I also had a business of my own, but I never thought of making money from my artworks. This is a field that requires selflessness. Though my profession today is painting this is not like a vending profession; where people will come and buy artworks regularly just like they buy their household commodities. Art has its own voice. But people are judging everything based on profit and loss. It has to be 'Art for the sake of art'."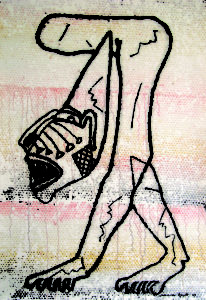 Q.7: What is your opinion on the Art education system of India as well as West Bengal?
"They are following an entirely long procedure. Every year numerous students are surfacing from a literature background, art background. But how many of them become an Artist or a Poet or a Writer? The reason is we are bounding them with the mindset of making money. A farmer doesn't need to know about rocket engineering to harvest rice crops. So, my point is, let children flourish in their own way. Don't impose this burden of counting for profit and loss before they achieve their desired goal. Mostly the art colleges need to have teachers and mentors to whom the students can look up to. In our times, we had professors like Sir Ganesh Halui, Satyen Ghosal, Haren Das. Seeing them we felt inspired, motivated; which highly lacks in today's art colleges. Art is not about knowing, it's about understanding."
Q.8: So, what do you think are the challenging parts of being an Artist?
"It's important to learn self-evaluation. An artist must know to judge his/her own artwork. They must know where they stand before anyone else has to point it out for them."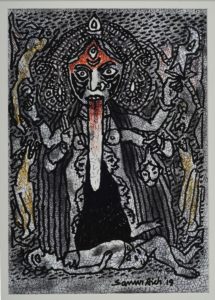 Q.9: You are a painter and a sculptor as well. What are the similarities and differences?
"Yesterday, I went to an opening ceremony for a book launch. The author and the book cover designer were more interested in talking about what leads to what- the cover design or the write-up. That's not how you deal with the art field. Painter and sculptor are connected because both are expressionists of Art. So, these two are together yet far from each other."
Q.10: What kind of expectations an Artist should have before going for public display of his/her works?
"First they must understand this is not a one-day cricket match. It's more of a marathon. Whenever my students ask me if they should go for exhibitions or not; I tell them 'No'. I ask them what do you want to prove by exhibiting how much less do you know? Two things can be proven through an exhibition. One is how much you know and how much you don't know! So, first, you take your time and prepare yourself then go to the exhibition. You must have patience."
Q.11: After 2008, the art market is increasing in a decreasing manner. What do you think are the reason behind it?
"Artists have misled the market and the galleries. They have charged undeserving prices for artworks. Thus, it leads to inflation. After that when they tried to count on their resale value, they got nothing. You must charge the deserving price. You should never be greedy. Art is all about transparency."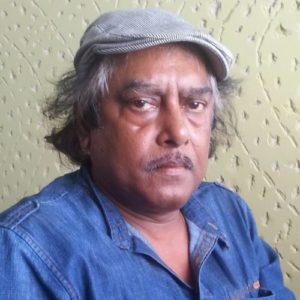 Q.12: Your artworks feature bold use of dark colours. What is the significance behind that?
"Light can never occur without darkness. Without dark colours you can never discover light in your painting. One can never exist without the other."
Q.13: As a mentor and guide what will be your suggestions for the budding artists?
"First, be self-less. Second, you must know why you want to be an artist; for money, fame or for the sole purpose of creation. If it's the first one, then don't opt for this field. You must prepare yourself that the statement of profit and loss doesn't apply to this field. You must struggle and sacrifice many things. If you are ready only then pursue art."
Q.14: You are in the field of art, music and if I'm not wrong then in theatres too. Tell us about your experience.
"I feel lucky, blessed that I can be part of all these fields. It's nothing but God's grace. Not many people can cherish the beauty of the creative field in such a distinctive manner."
Q.15: Last but not least, if you haven't been an artist what would you have been then?
"Then also I would have been an artist. Once you find the purpose of your life you become the luckiest person on the Earth. That's all."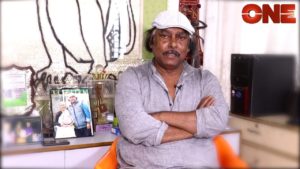 One thing can be surely said that Mr. Aich is an opinionated man and he is very precise and to the point when it comes to expressing them. We are honoured and privileged to Artist Mr. Samir Aich for sharing his thoughts and enriching us about Art and its attributes.
Please follow and like us: