-Written By Suresh Iyer
 (Reading Time: 8 min Approx)
She was sitting in secluded bus stop writing something in the middle of the noon under a scorching sun. Apart from the sound of the container trucks there was not much movement in the road leading to the hills.
She was startled by a shadow that suddenly appeared in front of her.
He laughed, "Do I look like a ghost?"
She adjusted her cooling glass and said – "Hey you are film actor Sanjay isn't it? How come you are here?"
"I thought of getting an interview and happy to see you here." – He said.
"I don't interview failed actors." – she replied.
He laughed, "I had my share of success when I made the same type of romantic movies. My movies started to flop, when I tried to experiment. People don't always get a creative mind."
"I'm not into journalism anymore. I am sure you are aware of that." – she replied.
"I know that Seema. You also managed to fail as a journalist; hence you're into reality shows on ghosts for T.R.P" – he chuckled.
"Don't make fun of my work. Speak for yourself. I am researching on the afterlife of this human race. My work is just a reflection of that." – Seema said.
"In that case, you might need my help" – said Sanjay.
"Are you dead? I don't think so." – she mocked.
"Well, you can touch and see." He laughed.
"Keep your dirty intentions to yourself, Mister." – she replied angrily.
"Hey don't misunderstand me. I could be of help to you. One thing you must realize is that no one is going to believe in afterlife. Not the way you want them to. I am an actor. Acting has its privileges. I could kiss different actresses, romance with them, marry them and enjoy watching the public who cried over my death in movies." – Sanjay said.
"So, you are trying to act like a dead man and want me to interview you? " – she asked.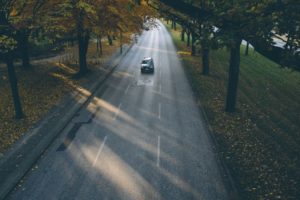 "I want you to interview me and let the world know how my failed movies were experiments; which will be recognized ten years from now. My latest movie reached an interesting turn when I went to check the location myself on the top of the cliff over there", he pointed to the nearby hilltop and said.
"I don't want to spend time interviewing stupid men like you." She stood trying to move towards her car parked nearby.
"Okay, as you wish but what if your dead men you want to interview turn out to be stupid," he said.
She did not want to listen anything from him.
As she was about to start her car, she asked him whether she could drop him.
He smiled, "So nice of you to drop me. As you are doing research on dead, I would like to share my experiences too."
She turned back and said – "I am not interested in listening to your movie scripts."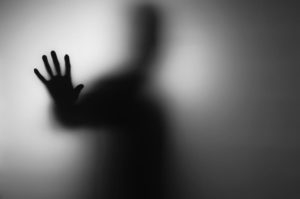 He laughed and continued –
"Once a person is dead, he just has a few hours to be visible before others. Though he slips out of the body he hangs on to his form. But many ignore and think it's a result of their hallucinations. Some get scared. Some do interact but others, refuse to believe. And then he passes away sadly as no one wants to listen to him. "
She got furious now and told him to get out of the car.
He pleaded with her to at least take a selfie with her.
She was not in a mood to listen.
He moved out and she drove straight away.
Sanjay was a waning actor, in desperate need of a prime time interview, to establish his failures as "Experiments."
Seema was a fierce journalist infamous for trying to get the 'Dead' confesses their truth.
Both were eccentric personalities in their own right.
A few days passed by.
Seema was sitting on the sofa trying to relax on a dull Sunday evening. She was pretty tired and switched on the TV news.
She was shocked to see the news of suicide of actor Sanjay.
Police claimed that the body was recovered from the bushes below the cliff after some villager happened to spot it.
They identified it as of actor Sanjay.
Post-mortem reports revealed that Sanjay jumped over a cliff a week ago.
Seema checked the date. Drops of sweat appeared on her forehead. It was the same day she met him.
She felt sad and also a chill rushed down to her spine.
What disturbed her the most was, whether she met him before he committed suicide or whether he was dead when he met her!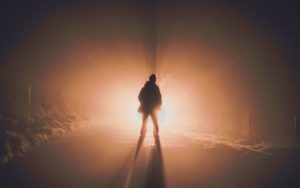 -Written By Suresh Iyer
Please follow and like us: