— Written by Maitreyee Chatterjee
(Reading Time: 10 min Approx)
The chocolate is my most pleasing partner since childhood as it is one of the rare treats that appeals to the taste buds while providing significant health benefits.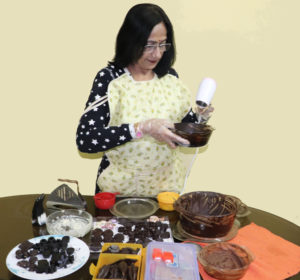 As a young girl, I was a very emotionally sensitive and used to have difficulty sleeping at night when my mood was upset. At such moments my grandmother (with whom I grew up with) would bring out her handmade chocolate for me which would immediately lighten my mood and help to fall asleep. That time I like to give a slogan "THE GOOD FOOD FOR THE GOOD MOOD", everyone liked to hear from me that little girl's slogan, (that time I used to say unknowingly. But I still use the slogan – knowingly).
My grandmother was my closest friend thus introduced to me the heady world of homemade chocolate. My old Granny knew to manage the health and mood shifting of a growing girl by chocolates, which never made me frustrated or bored. At my childhood I noticed my granny always used to give food to me and my elder sister which is homemade including chocolate. The love of her transmitted through chocolates to us. Hailing from the famous Halder family of Kalighat her story hearkens back to the time when patriarchal Bengali society would not allow woman to go for schools. Instead, European ladies used to be employed by prosperous and progressive Bengali households to instruct Bengali woman in various practical pursuits. My grandmother used to tell me the stories of how she and her cousins were taught by a European lady (memsahib) who used to come to their house by a horse carriage. Between learning the languages and mathematics the young women of the house learned to make chocolates in the Belgian tradition.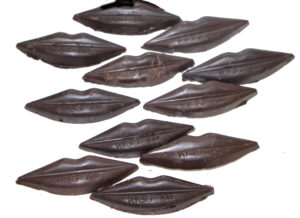 During my teenage years, I was athletic in nature and competitive in attitude and remember my grandmother packing a few on event days for use as instant energy booster.  The celebrations of important events in my life, be it birthday or achieving good results, were always done with her homemade foods, especially chocolates.
As I grew up, my affinity towards chocolate increased. I was fascinated by her skill of chocolate making and tried to copy the skill. I pursued chemistry and botany at the undergraduate and graduate levels. I understood at the physiological level how the molecular components of chocolate affect human beings. Then I started making chocolates not only for myself but also for my all loved ones.
The history of chocolate that I learned from my grandmother was that it originated from Southern Mexico where people believed it to be a gift of wisdom. Such was the belief in its value that for time it was even used as a form of currency!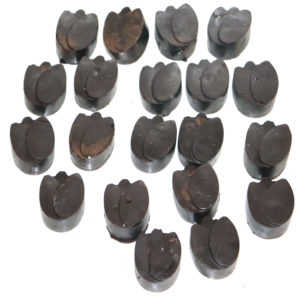 From my reading of existing literature, I understood that the health benefit of chocolates extends from top of the head to the end of the toes for all age groups. Chocolates are time-tested super food. Chocolates are regarded as indulgent treats because it is mainly associated with the increased secretion of feel good hormones such as endorphin and serotonin.
The benefits of chocolates are-
It can help the heart to stay healthy by lowering the susceptibility of elderly individual's oxidative damage while increasing HDL.
It may help to improve memory by increasing blood flow.
It can help to avoid sun burn. The flavonoids from cocoa can improve blood flow to the skin and protect it from damage.
It can help to lower our high blood pressure. Bio-active compounds in cocoa may improve blood flow in the arteries significantly decreasing the high blood pressure
It helps to produce more endorphin which play a key role in helping to prevent depression and restless conditions.
It may reduce pregnancy complication.
It may help in diabetes. University of L'Aquila in Italy found that the right dose chocolate flavonoids can help the body's metabolism and enhance insulin function.
Enough Theobromine chemical in chocolate can calm a troublesome cough.
Improve vision by improving blood circulation.
It may help to reduce fatigue. In case of chronic fatigue syndrome, we should try adding chocolate to our daily diet. The good news of all is that chocolates do not put on any extra weight.
It may help to reduce the chances of getting cancer. The flavonoids of cocoa in dark chocolate have both inflammatory and antioxidant properties.
Now we have reasons to have a piece of dark chocolate to enjoy but we should remember the darker the better. Dark chocolates are very nutritious. It has plenty of fiber, iron, magnesium, copper, manganese, potassium, zinc, selenium. The fatty acid profile of dark chocolate is also excellent. The fats are mostly saturated and mono saturated with very small amount of poly saturated fat, that's why it does not put on weight.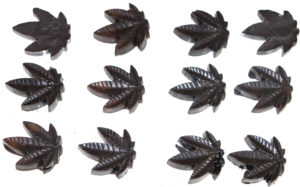 Practicing for a long period, I have come to know to make tasty Belgian chocolates. Maintaining temperature is very important to make good Belgian chocolates. By continuous research on making different varieties of good chocolates made me popular among my family and friends. They put tremendous pressure upon me to make some outlet from where they can collect their chocolates whenever they desire some.
Through experimentation, I have understood why certain ingredients are popular and others are not. With constant encouragement from my loved ones, with whom my chocolates are very popular, I have decided to reach out to more people so that they may also partake in some of this goodness.
My few own recipes along with my granny's are-
Choco double layered kiwi juicy.
Choco double layered strawberry juicy.
Choco double layered blueberry juicy.
Choco double layered orange.
Choco triple layered coconut bonding.
Choco caramel dark.
Choco Tangy.
Choco hoPeanut.
Choco masala.
Oreo choco.
Brownie choco bonding.
Nuts choco bonding.
Zebra two in one.
Honey filled choco.
Jaggery filled choco.
Ferrero rocher.
Choco Sugar free.
To fulfil my thirst for creating art with chocolate are unique. Birthdays, Anniversaries, Christmas, New Year, Valentine special chocolate engraving the name of giver & receiver both.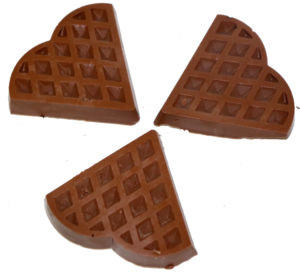 Despite its bad reputation for causing weight gain several health benefits is associated with this delicious treat. If we eat a chocolate bunny a day, then there is an obvious risk of becoming fat. We should remember that an elephant eats a lot of green leaves only and it is fatty. The main concern is amount.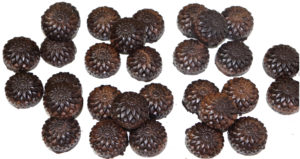 'A GOOD SHOULD BE LITTLE.'
The motivation for an aspiring chocolatier is to enable the mind-blowing magical power of chocolate which will always remain in the dreams of its consumer for its classic taste, which is a bit bitter, a soothing sweet.
— Written by Maitreyee Chatterjee
maitreyeebolchi@gmail.com
Please follow and like us: