-Written By Swapnadeep Bhattacharya
 (Reading Time: 25 min Approx)
"Beep…" a new email notification popped up on my laptop. "Rupa has expressed interest in Sarthak. Do not keep her waiting. Accept the interest and make friends" the message read.
A small picture was also on the display. Sparkling eyes, the mysterious smile, and the dark hair were enough to make me fall in love. It was like a movie – 'Love at first sight.'
Even now I can remember the goose-bumps I had felt when I saw her picture for the first time. Months passed. Time flew. The shaky touch turned into wild and long kisses. The mild and soft words turned into thoughts full of love.
"You kiss gently on my lips,
Tension from my mind slips,
It's only thoughts of your love then grips my mind,
In you, divine solace I find!
You have filled my life with fun, joy and galore,
It's you that I deeply adore,
In your presence I feel love in the air,
Mesmerized by your beauty, in awe for hours at you I stare!" 
Lost in her thoughts, I would write poems in my notebook during the night.
My father was in the military. He was a Colonel. He had his training in High Altitude Warfare School in Gulmarg, and was also posted in Counter Insurgency and Jungle Warfare Institute in Mizoram. The harsh, strict and disciplined military life, the burning desire to serve the nation, and the resolve to protect the civilians against all odds meant that my father had less time for his family. The country was his family, and the call of the duty was his worship.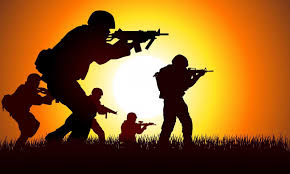 Rupa had soon become my heartbeat. I could not fathom my life without her. For hours together, we would chat. Many times, I took pride in sharing my father's achievements and explain the life of a military man to her. Whatever little I had heard from my dad, like techniques of diffusing a time bomb, or using crampons to climb the rough snowy hilly terrains of Kashmir, I was always enthusiastic to share the anecdotes with Rupa.
For hours I would narrate my childhood experiences and stay across various places in India. Minute details of military camps, warships, and artillery I would describe to Rupa. She would always patiently hear me out. Rupa was the girl of my dreams. I was so lucky to have her in my life. Her pictures I would secretly kiss every night. She had that charm and enigma. I had transformed into a poet in her love.
"You are like the first shower of rain,
That comes after much anticipation and removes the pain!
You are like the gentle breeze that brings relief,
Through tenderness takes away from the heart all grief!
You are like the shadow of my body,
Support me all throughout and make my life steady!
You are like the mirror to my soul,
Show me what I am and bring me closer to my goal!
You are like the sun powerful and bright,
All around me you spread joy, radiance and light!
You are like the rainbow in the sky,
Sprinkle colours in my life and make me to cloud nine fly!"
My father was my idol. He had that charismatic personality. Further to his physical aura, the job profile added to his charm. Once, he had come back from his workplace to our home town for a short visit. The very moment he met me after months, he noticed, "Sarthak, you look a changed man. Are you in love?" I blushed. "Who is that lucky girl?" my dad continued.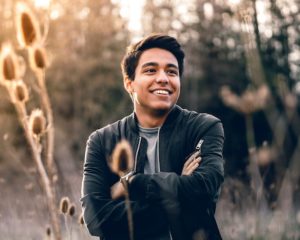 My heart was beating fast. It actually skipped a beat. I hesitantly murmured," Rupa is her name. Dad, she is a nice girl. I will show you pictures of her and her family."
It was raining heavily outside. The sky was cloudy and outside was dark. Suddenly, the facial expression on my dad's face changed. He did not say anything, just went inside quietly.
I asked, "Dad, what happened? You did not like her?" I was shocked. "What was wrong in the pictures? Why did he not like Rupa?" Questions had gripped my mind.
The following weeks were eventful. My dad somehow did not endorse my idea of getting married to Rupa. Weeks passed into months. Our romance deepened further in spite of resistance from my parents. The usual narrow mindset of marrying within particular social strata and social class may have created doubt in my father's mind.
I still remember that day. I told my mother, "I am going to Rik's house to help him prepare for his exam. I will be late, or may come tomorrow."
I did not return that day. Actually, it was a week I was away from home. Rupa and I circled around the fire seven times, known as "saath phere" in my local place, and took an oath to stay together forever through every thick and thin. The priest in that temple showered blessings upon the newly-wed.
Rupa and I stayed in a hotel for the next week. I would spend hours staring at her beautiful eyes, and shiny hair. Away from the usual busy life, we had the entire time for only two of us. That week was so beautiful, memorable, and full of love.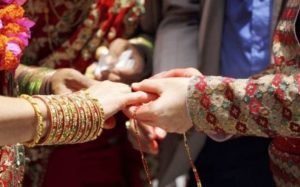 I kissed on her forehead in the night and promised to take her home the next morning. "My parents will accept you, do not worry. We will have marriage reception, and celebrate our marriage with pomp and grandeur."
Sun rays were falling on my face. My sleep got disturbed. I tried to feel her by touching her with my hands. "Rupa…" I whispered.
There was silence. She had gone. Days passed. I would scribble poems in her memory.
"Why am I lonely now?
I need you beside me somehow,
Love for you was pure and divine,
You and I were enjoying life fine!
But then came times bad,
That made each other very sad,
Now silence has come between you and me,
There is no more love that I can see!
Will good moments come back anymore,
Without you my heart has developed a painful sore,
Life has become numb and cold,
You were a treasure more precious than gold!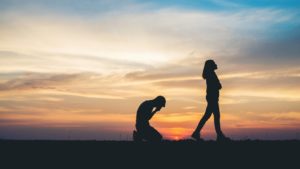 I tell to myself every day,
Will surely get you back someday,
Fingers are kept crossed tightly,
I need you back in my life madly!
Life is wilderness without you,
Times with you just flew,
Loneliness now grasps me slowly,
I miss you every day completely!
Your tender words and sparkling smile,
Erased all worries and thoughts vile,
Let your love come back in my life again,
Days without your soft kiss make my heart bleed in pain!"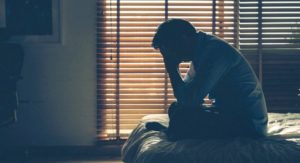 I had searched for her frantically. Her mobile phone was switched off. Rupa could not be traced.
Time flew. Destiny seemed to have more sadness in the store for me.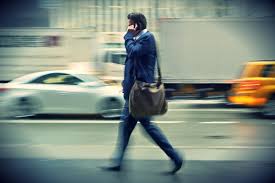 "Tring, tring, tring…," the phone rang. My mother picked up the receiver. "What?" she exclaimed and was immediately in tears and was yelling at the top of her voice.
I was sitting on the couch reading newspaper. I rushed immediately to my mother, "What happened?"
My father had died. I had not spoken to him for months. There was a fire break out in the military base camp at Gulmarg where he was currently based. A few militants had trespassed into the protected area and had let loose firing of bullets across the tents where the army was residing.
My father had succumbed to burn injuries from the fire that the tents had caught due to bombing.
Tragedy had struck our family. The next few days were unbearable and painful. Reports of the incident, various analyses on the nature of the attack had filled the print media, television, and the internet.
"What is the use of all these stories? Would my father ever come back?" I fumed desperately. My mother was turning gradually into a living dead person, whose emotions had died, but was breathing life.
Few weeks passed. I was watching television that evening. I was skipping through channels in the television. Suddenly, a picture attracted my attention. I saw Rupa. I saw picture of Rupa. It was a hand sketch. The news channel was showing pictures of two people, one was a bald headed guy with moustache and beard. The other sketch was of Rupa, my Rupa, the girl whom I had loved, and was married to.
I was shocked. The two people were probable suspects and mastermind of the Gulmarg attack. A lot of questions had filled my mind. "Did Rupa meet me to seek information for her secret operation? Who was she? What was her connection with the militants? Why did she choose my father's place?"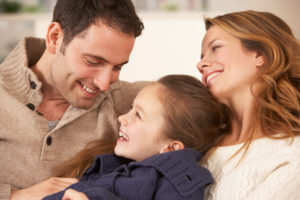 I had suppressed the news to myself with great regret. I was grief stricken, and could not eat or sleep for days. I did not go to the police. It could bring our family's reputation and safety at stake.
Twenty years have now passed. My mother and I had to move on in life. I was married to Priya now, and had a little daughter Arunima. We were now settled in Dubai.
One evening I thought of entering into a cafe in Dubai mall for a cup of coffee. There was a couple sitting in the cafe when I walked in. As the light was low, I didn't know who they were until the woman turned around, and I saw it was my wife. Actually, my ex-wife. She was looking quite aged now and had wrinkles on her face. She had coloured her hair. It was blond. It seemed she had undergone changes in her looks to conceal her identity. But, she could not escape my eyes. It was my Rupa. I took seconds to recognize her. I tried to make way towards her. She noticed me coming and left the place hurriedly putting some cash on the table.
The couple disappeared into the crowd.
Priya was a journalist. I had met her after my father's death. I was curious to know more about Rupa. "What was Rupa's actual identity?" I would often ponder. In my bid to know more about Rupa, I had stumbled upon Priya. She was a bold lady.
Puffing on the cigar, she chuckled, "So you got fooled in love, interesting!"
We could not track much about Rupa or her whereabouts at that tragic time of my life. Years had passed since then.
Today my past has come back to my fore, when I saw Rupa once again after so many years.
Priya and I followed Rupa into the crowd. Soon we became clueless of where Rupa and the guy had headed towards. For the next few weeks, we searched for her frantically. Priya used her contacts and enquired with other journalists. We had circulated Rupa's photographs among Priya's friends and connections.
One day, Priya's mobile phone rang. A husky toned person, acquaintance of her journalist friend gave some information about the girl I knew as Rupa.
Southwards from Dubai, towards the desert land in Abu Dhabi, Priya and I drove in our sedan. It was dark outside, and the strong desert storm was blowing across our path. I was driving carefully.
The location which we had received over the phone was in a desolate place near to the desert.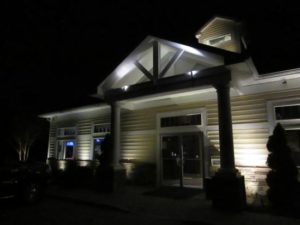 We got off from the car. The house was dark. No lights were lit inside. Quietly, we went towards the door. It was locked. We went around the house. A window on the side was open. I was tensed,
"Should we go in?" I thought.
Priya waved her hands towards me. "Step in," she whispered. Shakily, I jumped over the window and landed inside. We had carried a pocket torches with us. Carefully we started to look for information about Rupa.
There was a staircase inside the building taking us to the second floor. I was stunned for a moment. On the wall, there was a picture hanging. Rupa with the blond hair, the guy whom we saw with her, and a third person.
"Holy shit!" I murmured.
The third person was an absolute replica of Rupa. She had the same looks that young Rupa had. She had the same charm, aura, and beauty that had captivated me years earlier.
"Were they siblings, or identical twins to be precise?" I wondered. "May be it was her twin who was involved with terrorists, and Rupa was innocent." I thought.
We seemed to unearth more questions with no answers.
We could hear the noise of a car from a distance. Hurriedly, we went to the ground floor and left the building. I was breathing heavily. "What if we get caught?" I worried. We started our sedan and crossed the car. Rupa with blond hair and the guy were inside. Rupa was almost drunk. I hid my face with my hands, and Priya too stooped low to hide. We drove back home.
I could not sleep that night.
The search to unearth the truth continued for the following few days.
A few days later, a message beeped on my phone. It read, "Come alone to Sharjah to meet Priya. The exact location will be shared. Do not inform anyone if you want to see her alive."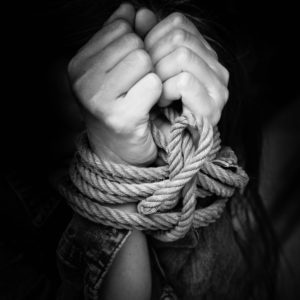 I was stunned. Till then I had not realized that Priya could not return from her office that day. She was abducted.
The next few hours were horrendous. I was directed to reach a haunted factory in Sharjah. A girl in a black mask held a gun in her hand. I presumed she was Rupa or her look-alike. Priya was tied to a chair. She was yelling in pain and shock.
"Leave Priya," I said. The female voice shouted, "You leave Dubai with your family immediately, or else we will kill all of you. Do not be too curious, forget your past and focus on your present life."
I pleaded, "Leave Priya. We will leave Dubai forever." Hesitantly, I asked. "Just one question, you are Rupa or there is her twin?"
She continued to laugh mockingly. "Keep guessing!" After a pause, she shouted, "Just leave Dubai and lead a quiet life."
Years passed. I was settled in India now.
"Beep…" received a new email.
Life has come a full circle. Years later, Rupa mailed to me. Our story began through an email and perhaps had to end through an email.
It read, "I had not come in your life to marry you. But I had fallen in love with you. I was an undercover of a militant group and did what I had to do. But, once in my life, I had tasted true love because of you. I cannot erase the pain I have caused you. I chose the call of duty over love. That's all I have to say."
I was in tears. I scrolled down on my laptop screen. The email continued.
"That another girl you had seen in the picture, my look-alike was my daughter. To be precise, our daughter. Yours and mine."
-Written By Swapnadeep Bhattacharya
Please follow and like us: