-Written By Robert Lewis
 (Reading Time: 11 min Approx)
It had been eighteen years since I graduated high school, and through fate I run into an old flame in the grocery store. Mandy was still just as beautiful as ever, and the instance I saw her all those high school feelings came flooding back in. I walked over to her and said, "Hey stranger, you remember me?" "Oh my God Ryan! Of course, I remember you." She pushed her shopping cart aside to hug me. She felt just as good as I remembered. I asked, "What have you been up to? Are you married? Any kids?"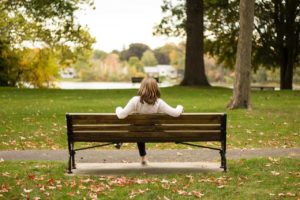 "I am divorced…twice! I have had two failed marriages, and only step and foster kids." She said with a forcefully ordained smile. "I'm sorry things didn't work out for you." I replied with a sad face. "Can we get together sometime and catch up more?" I asked with a little hesitation. "Sure, I'd like that." – she replied. She gave me her number and later that evening I called her – "Hey, I was wondering if you had planned this evening? Maybe you would like to come over for dinner?" Mandy answered – "Sure, what's your address?"
She got there, and I gave her a tour of my apartment. She seemed to like it. "Something smells wonderful! What is that?" She asked with a glowing face. "I hope you like homemade Lasagne and garlic bread." I answered with a smile. "Yes, sounds great."
I filled her in on my life the past eighteen years, and how it has been all work and no time for a serious relationship. She said, "Has that changed, do you have more time now?" "I do, I am a writer now and I work from home." I replied. "Wow, I remember you always liked to write." Her eyes sparkled.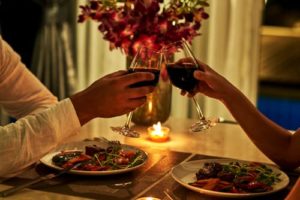 Dinner was very romantic. After we ate, we sat on the couch in front of the fire and sipped red wine. She told me about her medical issues, and her failed relationships. She told me, "It's my fault, everyone leaves, and I just screw things up." Hearing these words from her sweet mouth broke my heart because I could see that she really believed it. She opened up to me about everything. By the end of the evening, I was falling in love with her all over again.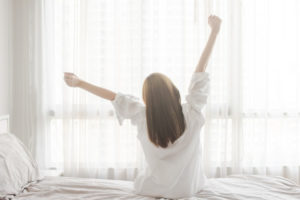 Before we knew it, it was getting late and we had quite a bit to drink. It was too late to call a cab, they stop running after a certain time, so I suggested she stay the night. "You can have my bed and I will sleep on the couch." I suggested. "I hate to take your bed." Mandy replied. "I insist, it's no trouble." I woke up first the next morning and fixed us breakfast, and coffee. She woke up and came into the kitchen, and even with bedhead she was the vision of an angel.
"How did you sleep sweetie?" I asked in a soft tone. "The best sleep I have had in a while, I really like your bed." She replied with a calm expression. Without even thinking I said, "You're welcome to come and use it anytime you like." She smiled really big and said, "You're sweet." After breakfast I told her, "I really wish we hadn't lost touch after high school, I would love to have a relationship with you." Her face turned pale. "Ryan you don't want me, I'm toxic to every relationship I'm in, I'm just a mess."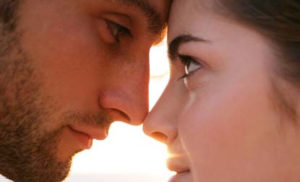 I looked straight into her eyes and said with a confident tone – "I don't see a mess; I see perfect imperfection." "Everyone has flaws, it's what makes us unique, and I like everything about you, even the flaws."
She said, "You're too good to me, and I'm not used to that." I promptly replied – "That's a shame, and it should change, stick around me and good will become normal again." Mandy said, "I need to get home, so I can shower and take care of today's chores." I didn't stop her; instead I said – "Okay, I hope we can do this more." She smiled a little – "That would be nice Ryan." I walked her to the door and kissed her cheek. She smiled and walked out to her car.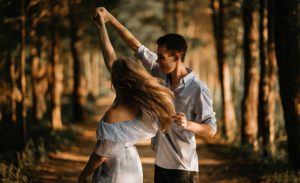 Over the next few months, Mandy and I got a lot closer. We talked on the phone every day and visited each other often. Her nephew Sean was with her a lot. They got along so well, and he was such a positive influence on her self-esteem. He and I started becoming friends and we had a mutual respect for each other. We both loved Mandy and would do anything for her. It felt like Mandy and I were getting closer and possibly ready to take the relationship plunge, but she would have a bad day set her back and she would remind me that we should stay friends.
By this point I was way beyond friends, I was ready to lay down and give my life for this girl.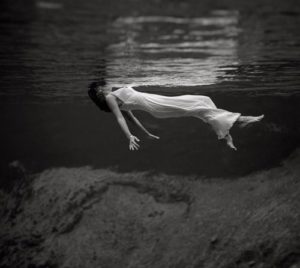 Some of her setbacks really scared me. It was like she was giving up on life. My biggest fear was her doing something to take her own life. I did all I could to encourage her and make her feel better about herself, but it was a never-ending challenge.
One morning, my worst fear came true when I got a phone call from Sean.
I thought it was odd for him to call me this time of morning. I answered the phone and at first, he was silent, but slowly his voice cracked and said – "Mandy…Mandy… She is gone…" "What do you mean gone? Where is she?" I cried out loud. "No, she's gone, I found her in the bath tub both of her wrists have been cut." Sean replied in a breaking voice. "I tried to save her, but she was gone before I even got here…"
I dropped to my knees and let the phone fall. I felt like I was suffocating, I couldn't breathe, and every muscle in my body tensed up.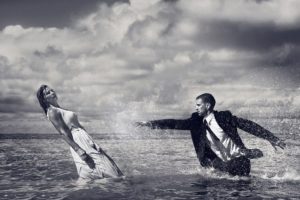 The next thing I realized I was balled up in the floor with tears flowing uncontrollably. The phone still laying there beside me. I felt as if I had died with her, only we still weren't together. I never will love another girl, the way I loved her. I have never felt so much pain for someone in all my life. I will forever be single and lonely, until I get to heaven with her.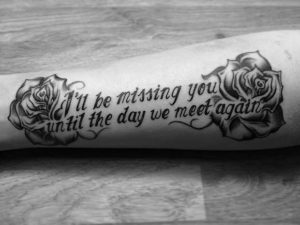 -Written By Robert Lewis
Please follow and like us: