-Written By Dr. Parijat De
(Reading Time: 22 min Approx)
Mr. Santo Mitra was in an agitated state of mind. He had reached that point of time in his life of which he was always frightened. Tomorrow, he'd get in hand the dreaded report from Drs. Trivedi & Roy, the most reliable diagnostic centre and pathological clinic of Kolkata. The suspicion would be confirmed once and for all. Dr. Goswami told him as much when Santo saw him last in his Hazra Road chamber.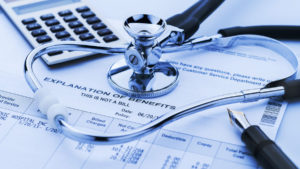 Cancer was suspected. Dr. Goswami, usually a taciturn man, turned emotional after he went through the reports of Mr. Mitra. "But we must be sure", said Dr. Goswami, writing down, as advice, biopsy test on cells taken from Mr. Mitra's prostate gland. He offered some words of consolation too ! "If metastasis has not taken place, we've every hope. Medicines and therapy can cure cancer in initial stages. Everything, I'm sure, will turn around fine".
Mr. Mitra plunged into his bed. Sleep was nowhere near though. It was quarter past twelve in the night. The bells of the Greek Orthodox Church, only a few metres away from his flat in a high-rise building near the Lake, tolled sometime ago. Mr. Mitra could not raise any dam against thoughts that inundated his mind. How will the world be like from tomorrow ? What will he carry all the time in his mind ? Days but numbered ? Living on borrowed time ? Looks of pity from everybody who was anybody in his life ?
Mr. Mitra wondered how it'll all be. It's good that he's a bachelor. At least, he had none around who'd be terribly upset, or feign to be so, all the time, making life miserable, he thought. He'll bear his pain alone, Santo mused. Will the pain be unbearable most of the time ? He didn't know. He'd have to ask Dr. Goswami. Dr. Goswami is a pain specialist too. He must have some remedies up in his sleeves to alleviate Santo's pain in case it was excessive.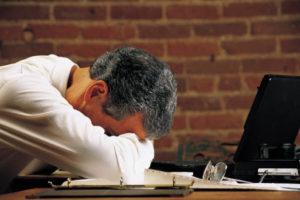 What about the cost of treatment ? Not a cause to worry. Insurance aside, Santo had enough savings of his own to pay for his medical expenses. The retirement benefits he got from his company have all been kept in form of term deposits and some investment in shares. Good that he's retired. Otherwise, facing the colleagues and the underlings in his office everyday would have been a tortuous job. God has been kind to him to some extent, Santo thought. He turned again in bed. How many times did he toss and turn ? He had lost count. He knew not when, finally, the slumber's chains fastened him tight.
It was almost seven in the morning when Santo woke up. The first thing that came to mind on opening eyes was that dreaded report. It was to be obtained anytime after nine.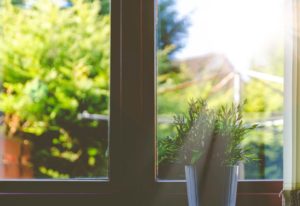 Sun rays were piercing through all the windows and batheing all corners of his room. Santo sprang up on the bed. But he couldn't get down from it immediately. A feeling of intense grief wrapped him up. Did he really deserve this fate ? He was not a crooked man. He never harmed anybody. Why then did this Damocles' sword have to hang over his head ? He loved life dearly, like any human being save maybe those who lived in penury. He had a plan to tour some parts of the world. Even within India, he was yet to see many good places. Except for Darjeeling, the entire Himalayan range remained an unexplored terrain to him. He had a list ready. Some exotic places of the country like Hampi, Ajanta, Khajuraho were high on that list.
Mr. Mitra started at about 8.30 a.m. He drove his good, old, pitch-black Ambassador to Park Street. Though he was a boy from Dinajpur, he spent his entire service life in Kolkata which, till the other day, was known as Calcutta. He knew Calcutta as he knew his palm. He fell in love with the city.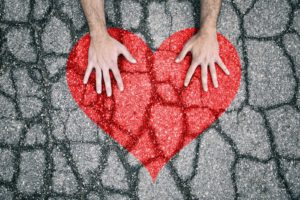 Didn't he fall in love with any woman ever ? Three women came in his life at different points. He had all plans made for wedlock with Suranjana who worked in an office just opposite to Mitra's on the Brabourne Road. But cruel hand of fate snatched Suranjana away as she died in a road accident in Galiff Street, in the northern part of the city. Santo couldn't sleep for many nights.
He carried Suranjana's face in mind all the time. He started going to his favourite Thanthania Kali Temple on Bidhan Sarani. He tried to calm his mind by meditating there during the evening time. Slowly, Santo learnt how to overcome sorrow. Can he repeat that success this time around ?
With trembling fingers Santo opened the paper containing the report of the biopsy test. His fear got confirmed. Tears welled up in his eyes. Flickers of hope which were lurking in one corner of his heart got extinguished in seconds. He called Dr. Goswami up and read out the report. The voice from the other end held bubbles of enthusiasm, "Good. There's hope, Mr. Mitra. Metastasis has just begun. We'll surely arrest it by administering drugs. Come down to my Swinhoe Street chamber. I'm there till one".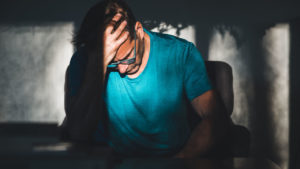 Yet Santo sobbed inconsolably in the doctor's chamber. Goswami tried to reason with him, and then offered him a cigarette. "Relax, man. Nothing is lost yet. I beg of you only one thing – mental strength". Santo would have none of it. Thoughts were gushing into his mind in a torrent. He couldn't decide what to reply.
When he finally reached home he had somewhat pulled himself together. All on a sudden he remembered his friend, Gautam. Gautam too was detected with cancer a couple of years back. How is he ? How is he passing his days ? Santo last talked to Gautam a good six months before. He dialled Gautam's number. "Yo, man, what's up ?" said Gautam in a cheerful mood. Santo narrated his story. Gautam was go genial ! He said he'd come down in an hour and forgot not to mention that he'd surprise Santo greatly by telling his own story.
They lunched together in a restaurant on Southern Avenue. Gautam was a bagful of reassurances. Santo, after some effort, could lend his ears to Gautam. Gautam went on, "Before getting afflicted by the disease, life was full of fun and frolic for me. You know, dear, I'm both a misogamist and a misogynist. The fair sex never held any altercation for me. I've lived life in my own terms. To me it used to seem that life was meant to be enjoyed. Much later in life, after I was diagnosed with blood cancer, I learnt that I was wrong. Life is for giving something to others. Join me, Santo. Come with me to all the places I go to. I've developed a fond association with many from different walks of life. Meet them, make friends with them. I'm sure you'll change for the better, my friend".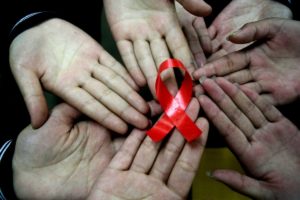 A new life started unfolding for Santo soon. Gautam first took him to a home called 'Anandaghar' near Baruipur where HIV positive children were being brought up aiming to provide them with a decent and honourable life. A man from Baranagar, younger than the two friends, started the home about twenty years back. Twenty years ! Santo thought, how vainly he was immersed in a world which knew nothing beyond office, love affairs, restaurants and only occasionally, reading books. One twenty five children lived in the home.
Gautam introduced Santo to them and remarked that his friend was a very good person at heart. The children looked so happy. They took the two friends to their dormitory. Some held Santo's hand, some drew him close, a few even came to hug and embrace him. Santo felt so relaxed and joyful. He rued the fact that he was not carrying any sweets with him. He excused himself for ten minutes, went out to a nearby sweet shop and bought almost all the sweets that shop had to offer. The children looked so grateful in their eyes ! They thanked him again and again and extracted a promise from him that he'd visit them sooner rather than later. Santo gave his word in silence. His heart was soaked in sympathy for those hapless little creatures. His own misery paled into insignificance before the collective sorrow. He felt he could at least live for those children. Yes, he'd surely give it a try !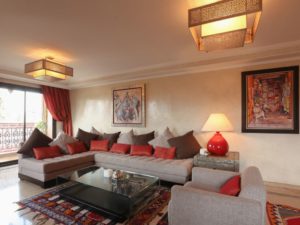 Two days after Gautam took Santo to a gentleman who lived in a 17th floor flat in a posh complex on Pretoria Street. The elderly man lived alone. He was a severe patient of asthma and spoke with effort. By his very demeanour he was a cultured, well-read man.
Santo was charmed by his personality. After taking one medicine the man started speaking in a low, baritone voice. "Don't be upset by your misfortune, Mr. Mitra. Life presents bizarre twists and turns. Don't get off your feet because some of them pose a great challenge to you, sometimes physically, sometimes mentally. You may learn from your friend my story of life. I've been cheated by my near and dear ones so often. Fate took away all my pleasures of life. Still, I've not given up on myself. Have courage, Mr. Mitra. Nothing has happened. Who knows, you may as well lead a happy and cheerful life for another twenty years ?"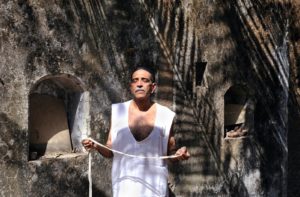 On their way back, Gautam told the story of the Parsee man, Mr. Rohinton Nariman, to Santo. His wife was infidel and eloped with one of his best friends some ten years back. His only son, whom he brought up with so much of fatherly care and love, was a truant in filial duty. He is now ensconced in a cozy job with a big multinational company based in Florida, USA. He knows his father's loneliness but seldom gives him a call, let alone visit him. Mr. Nariman had money all right but he couldn't spend it for himself. He donates a big chunk of money every month to a century old orphanage located in the Bowbazar – Amherst Street crossing of Central Calcutta. He never lost hope, Gautam concluded.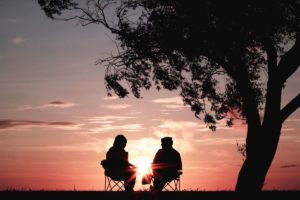 In the week following Gautam took his friend to an old age home in Kalyani, a station midway between Sealdah and Krishnagar. Kalyani, a brainchild of Dr. Bidhan Roy, was a modern yet leafy town with every amenity. Roads were wide and well laid out, in parallel and perpendicular. All clusters of residences had two or three well-maintained parks. Even a blind lane had street lamps. Why, there was even an underground sewerage treatment plant !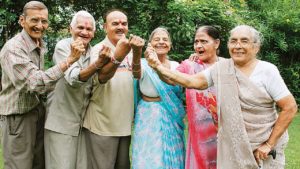 Santo come to love the old age home named 'Kalyaniya' immediately. It had a sprawling campus with long, wide pathways built inside. There were about seventy residents, both men and women. Most of them were on the wrong side of seventy. About thirty of them were cancer patients. They were medically taken care of too. But they exhibited no pain on their visage. Rather they exuded confidence when they talked about their disease. Santo was at once surprised and charmed. Why couldn't he live happily like them ? Three elderly gentleman who themselves were close friends talked to Santo at length. They often pay a visit to Kolkata. When they go, they'll surely meet Santo in his home, they promised.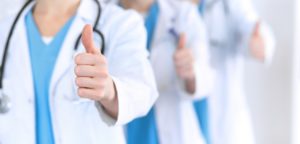 Santo met Dr. Goswami on the following Saturday. The doctor was pleasantly surprised at Santo's exuberance. "Your friend has taken you on a journey when there is no darkness, only sunlight. Tread this path, Mr. Mitra. I'll not take resource to therapy. I'll advise only a few drugs to be taken regularly for the next six months."
Gautam had a final plan for his friend. He told Santo that as they had none else to care for and none to care for them, they'd go and live together in rented house in Rishikesh. To Santo, Rishikesh appeared to be an out of the world place.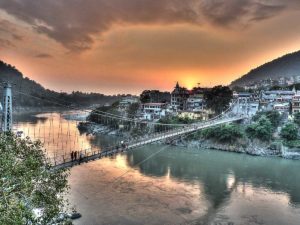 Spirituality was in the air, in ether and in the firmament beyond. The bank of the holy river Ganges was simply beautiful. Santo could sit there for hours without any sorrow creeping in mind. The temples of Rishikesh also provided a nice ambience. The people were so good ! There was no anger, no hatred, no animosity, only love and fellow feeling. Soon, Santo and Gautam started teaching in a Secondary School. Passing time among the pure and innocent children was something that gladdened their heart immensely.
The friends stayed back in Rishikesh. The last time their acquaintances in Kolkata, including Dr. Goswami, got to hear from them was about a month back. They have stopped taking medicines too!
Unbelievable, but true ! "How were they surviving ?", Dr. Goswami mused. "Was this what the seers say the heavenly nectar ? The spiritual ambrosia ?", the doctor asked himself. "To Gautam and Santo the life at Rishikesh must have been so holy, so spiritually satisfying, so full of inner delight ! It must have provided them with that elixir of life which every human being attempts to drink. "Should he make a try ?", Dr. Goswami wondered.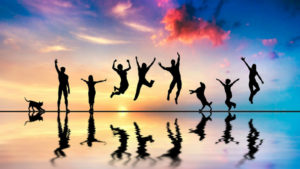 Please follow and like us: