-Written By Imran Ahmed
(Reading Time: 10 min Approx)
I remember the first time I met Pallavi. I actually liked her. She was silent as usual, but her presence seemed to perk up the entire room. She had a natural radiance about her, a definite aura. He was standing behind her and gestured rather emphatically that she was even more beautiful as compared to me. Her eyes were definitely bigger and her hair lustier. It was harmless fun; I know but I found myself looking at her time and again. I am sure that it was just admiration for her. Not even a tinge of jealousy existed then.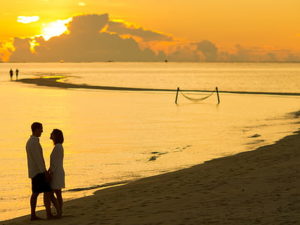 He was really quite pumped after the evening's event. He kept chatting till late that night and especially raved about Pallavi's elegance and beauty. She had been the talk of the party. After a long time, I had noticed that distinct spark in his eyes. The spark that had drawn me so near to him during our first date. But little did I know that my life was going to take a turn for the worse very soon. And this other woman would be sole reason for the mess that my life would become.
He was growing fonder of Pallavi with each passing day. In fact, he was the one who had given her this name. She used to accompany him wherever he went. Office. Galleries. At time, he would even take her to private parties. I wouldn't have known about their post-office sojourns until Menaka, his office secretary told me about it.
I still decided to raise this topic to him. Luckily enough, he himself began to talk about her while having tea on a Sunday morning. He said that although he had doubts at first, but she had turned out to be much better than he expected. Not only did she have that natural beauty about her, she exhibited a certain intelligence and mystique that drew people closer to her. Everywhere she went, people admired her charm and elegant presence.

I kept looking at him while he spoke earnestly about her. I know not why, but an anger started to build up inside me. I wanted him to stop but he looked to be in a different zone altogether. It was as if he had forgotten my presence. I had ceased to exist with him in a world where she occupied the center stage. The cup in my hand started to tremble and suddenly, it slipped out of my hand and fell on the floor. The clinking of the porcelain shards and splash of the tea brought him back to the real world.
"What was that?" He exclaimed and got down to help me remove the broken pieces.
I still remember the first day we had met. It was during the college drama class. We were practicing for a play.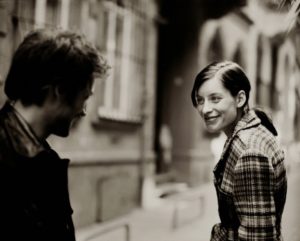 "Sorry, I don't know you."
"I know. We haven't been introduced as yet."
"Excuse me. What does that mean?"
"Each relationship starts with a blank. So is ours at the moment."
"Whatever! Let it be blank."
"As you say. But please allow me to tell you that your eyes are too big for you."
"What! What do you mean?"
"Nothing. Just that your eyes are too big and too beautiful for…"
"What for…"
"Nothing. It's time to finish. Our time is up."
"Excellent. Very well done. Those were some strangers. I must say that you guys have put some new ideas even into an oldie like me. Haven't they, Neetu?"
"Yes sir, they were simply brilliant. I didn't even realize that they had reached the time limit. Well done, Shabita. And, you dude. Nice lines, huh."
"Everyone, please don't leave before taking your tea. Its Sambhu chacha special today."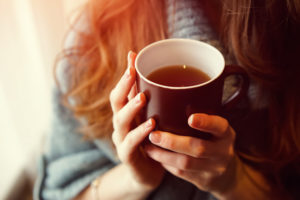 It really was a treat as I sat there sipping my hot Elaichi (cardamom) tea. This had been a new place for me but something about it was strange. Weird, yes. But in a peculiar, pleasant way. Suddenly, I was drawn to a queer laughter. Somewhat shy but unfiltered. I smiled. Feeling relaxed among these surroundings. Yes, I wanted to be here.
And now seven years later, I was still with him. I had abandoned theatre and arts to focus on my corporate job, while he still nursed those creative ideas within him. He was a true artist. Art resided somewhere deep in his heart. Even despite such a hectic office life, he used to take out time to indulge in his favourite activities. I resented him for this but relished being his muse for once and ever.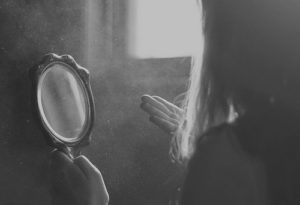 Reminiscing about that day and reliving those old memories rejuvenated me. I managed to complete my household works and began to prepare for the evening party. He had said that this was a special party and he expected it to be a life changing experience for him. I chose my favourite pink sari for this occasion. I took a bath, wore the sari, put up the make-up and began to wait for him.
He came at around seven in the evening. She was with him. He left her near the centre table and went off to get freshened up. I felt her eyes on me. I looked up at her. Her big eyes and dark hair made me realize my inadequacy. I felt so inept in front of her. "She is rather more beautiful than you." His words started to form a chorus in my head.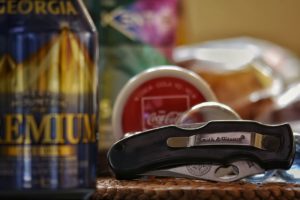 Suddenly, I felt as if she had grown in size. She seemed to occupy the entire room. I sensed that her presence was overpowering me. I began to suffocate. It became increasingly difficult to breathe. I tried to shout and raise an alarm but words were stifled in my mouth. I tried to break myself free. In the jostling, I managed to grab the paper-knife on the table and lunged at her. The knife sliced her in the middle and I felt down on the ground with a huge thud.
All I remember now from that night was that I lay in bed with the doctor checking my pulse. After the doctor left, he came and kissed my forehead. He took my hand in his palm and sat next to me. The torn painting was lying on the table.
"Pallavi was my favourite portrait of you."
I heard him say.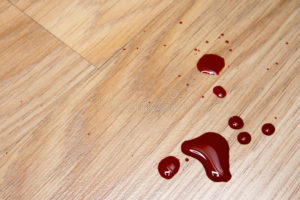 -Written By Imran Ahmed
Please follow and like us: