-Written By Vartika Sharma Lekhak
(Reading Time: 10 min Approx)
I am a hard nut to crack and I realized it when my husband got admitted in the hospital with a laceration in his skull when a head-butt failed to open my skull but opened the soft-tissues of his instead. It would have been easier for him to use his fist, had it not been caught by me in time. Yes the right timing, it has its boons.
I coaxed him – he said. And I believe him. I have always believed him. He is one of those people who can convince anyone, with right play of words, that the scorching yellow Sun is actually a full Moon. And it is very easy to turn a believer out of me who is so miserably in love with him.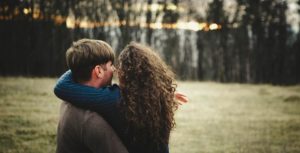 Yes, love can be that blind. I believed him some twelve years back when he had made me see that my promising bank career will deprive us of the fruits of a happy married life. I believed him that other day when he explained to me that my face is sagging hopelessly and would look ugly if I tie my hair high. Often I have seen him looking at me when he thinks that I am not watching him but with that female intuition I know very well that his eyes are upon me.
In the beginning, such games used to excite me as I will end up fantasizing like those cheesy novels that he is secretly admiring how innocent and lovely his wife looks in the morning sun or how tempting is that childish smile on her lips. And next, he will surprise me with a kiss in the nape of my neck. You have gained weight since marriage, instead, he would announce in a cold voice. And when I asked him why is he always so critical of me, unlike the people I meet outside who are always full of admiration. He would say that people compliment mindlessly because they don't want you to improve or look better than them while he gives an honest opinion so that I work on my weak areas and become better than before.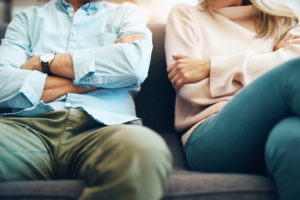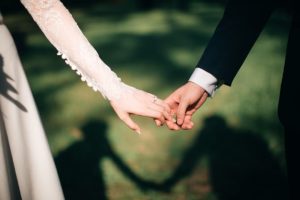 Coming back to the headbutt— he accused me for bringing a beast out of him. It is all those feminist ideas which are junking my head, he said when I asked him why he can't drop our son to school at times when we both are working and I have to cook meals as well.
If I want that much of equality than I better earn as much as he earns, he smirked at me.
Then I pointed out that it is another injustice we are suffering because men like him don't believe in equal wages. He took a long pause, thinking of some malicious counter-attack and then he said that I am just like those countless feminists who spew venom because they themselves don't have any husband and family of their own, a key to a happy marriage is being submissive and I lack this virtue. Your sister was full of this virtue, did she have a happy marriage, I asked him. It was then the punch arrived which I successfully maneuvered but the head-butt hit me and he fell on the floor while I was cursing my strong and bruised head for being so shamelessly non-submissive.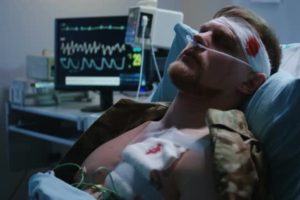 So today I am in the hospital ward, standing awkwardly with a little stoop so that I can hear him properly as he is lying on a bed with his soft head bandaged in soft cotton wool, restricting movement of his jaw to the desired length. And listening patiently to his accusations that I screwed up his life, his career, his family—I am thinking of the memory of that 'once-upon-a-time-hug' that had drowned me once in unspeakable emotions. I catch an eye of a man sitting five-beds apart. I am sure he must be thinking how lovable we are, a wife fretting over her husband with concern and husband cooling her down. Ha! I bet next he is going to accuse his wife for the lack of required emotions.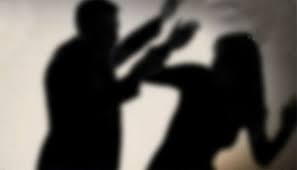 Strangely I am not angry with him. I am finding a kind of satisfaction that he had hit me. Maybe this will make him soften towards me, maybe it will help me concentrate on one issue and forget about other petty complaints. In fact, I am feeling guilty that my skull was so hard that it cracked his head. My fingers moved reflexively to caress the egg on the left side of the head, and I praised myself for lifting my head at the right time otherwise my cheekbone would have taken the impact and the injury marks would have spilled the beans. Thank god, our secret was safe in my skull, under the covers of this shabby hair. He saw me smile and scorned with loathing, 'I know you are enjoying this. This was your game plan from the beginning, to cripple me and ruin my career'. I took a deep breath and smiled again.
P.S: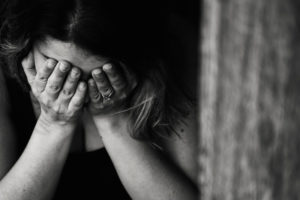 Reading this if you are thinking that I am some poor, uneducated wife then I must tell you, in 'daylight' I am a different person altogether. I write passionately about women Rights – hold debates over the importance of gender equality – participate in torch-light processions – counsel my maid on women empowerment when her alcoholic husband poofs up her salary. I am a highly educated woman, earning a handsome salary and holding a good position in the outside world. I am a modern woman, who is well aware of her surroundings, well aware of her capabilities and well aware of the length of the rope to which she is tethered.
-Written By Vartika Sharma Lekhak
Please follow and like us: