-Written By Dr. Parijat De
(Reading Time: 10 min Approx)
Bitan was overly excited. He had reasons to be. After all, he was going to meet his childhood friend, Akash, after three long years! Bitan and Akash read in the same class of the same school for five years before Akash's father got transferred to Kolkata. Mr Satyajit Banerjee, Akash's father, was also a good friend of Bikash's dad, Mr Manas Mitra. They were colleagues in the block development office of Goaltore, a remote village under Garbeta Police Station of Midnapore West District. In fact, Mr Banerjee and Mr Mitra shared the same office room for the entire period Mr Banerjee was in Goaltore. They were good friends and so the two families, as a result, developed intimacy.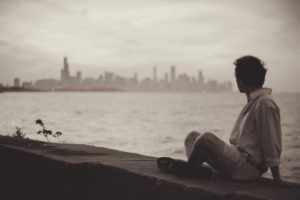 Though Mr Banerjee got transferred, Mr Mitra continued in Goaltore. Bitan thus remained a shy, loveable village boy as he ever was while Akash adapted himself to the life of living in a metropolis. In Kolkata, they lived in Akash's grandfather's house in Dihi, Entally Road where Mr Banerjee moved in after his transfer. There was no question for him to look for a separate dwelling as he had to look after his widowed, ailing mom who was past seventy. Mr Banerjee's father died rather early, with Mr Banerjee still in his undergraduate classes.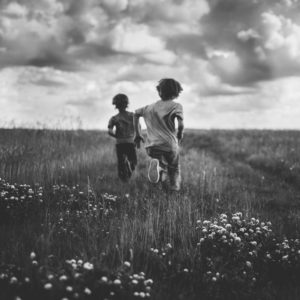 The three years that separated the two friends created a sort of chasm between them. Bitan has only seen computers and handled, but rarely, the cell phone his father has got. He has never worked on them in the true sense of the term. Akash, on the other hand, at this tender age of twelve, has become quite conversant with computers and smart phones. Why? He even owns one! Bitan still loves to move about in his village, sometimes cycling down to one edge of it which has a jungle in its abutment. Bitan lives in nature, loves trees, birds, animals – all that he gets to see in his little kingdom. However, the very thought of seeing Akash next Sunday and playing with him after such a long time excited him a great deal.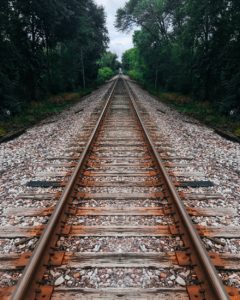 Bitan and his parents reached Dihi, Entally Road around eleven in the morning. They will take a return train from Howrah in the same evening. Akash was eagerly waiting for his friend. He yelled at Bitan when he caught first glimpse of them walking in. Mr Banerjee too came down the stairs on seeing Mr Mitra and his family coming. It was a sweet meeting of hearts after a long hiatus. The two ladies also were bursting in their seams. The guests were taken to the first floor where the first thing Mr Mitra and his wife did was to meet Mr Banerjee's bed ridden mother and pay their obeisance to her.
After the initial pleasantries were exchanged over cups of tea and bowl-full of sweets, Bitan and Akash were huddled in one corner of the veranda. Akash took out his smart phone and started explaining its numerous features, Bitan was listening to him all right but his eyes often moved to the extreme end of the veranda where, from the ceiling, were hung four cages of different sizes, each containing a bird. Bitan knew them all by name. A cockatoo, a moyna, a parrot and a bulbul- all of which, he knew well, could pick up words from conversations among men and even imitate the voices of the family members.
Bitan asked his friend, "Why did you put them in cage? Why don't you set them free"? Akash, evading a direct reply, sang paens of all those small creatures of God and started spurring the birds to speak out. And Lo and behold! By his spurring the cockatoo called up loudly, 'Anamika, Anamika'. That was the name of Akash's mom. The sprightly moyna, in its inimitable voice, cried out. 'Akash, don't be naughty'. The parrot was not to be left behind. It gave out a squeaking sound before saying, 'Radharani, your guests here'. Akash explained Radharani was his grandmother's name and whenever any of her friends would come, the parrot would speak out the words as soon as its eyes fell upon the guests. The bulbul was restless, hopping from its perch to the floor of the cage one minute, then in the next riding on the side wall of the cage by securing its claws on the encircling net. It chirped incessantly.
After the lunch was over, Akash took his friend to the open courtyard in the ground floor and the two friends started playing cricket. Bitan came to Kolkata wearing his cap and as if as a matter of right took his stance as a batsman. Akash didn't mind and bowled at him both fast and spinning deliveries. They were soon lost in their own world.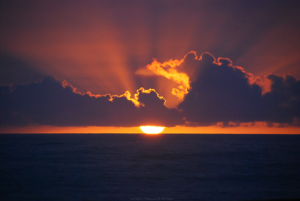 Two more hours sneaked by almost unnoticed and it was now time for Mr Mitra's family to bid their host adieu. The three of them went to Akash's grandmother once again to take their leave and wish her well. Mr Banerjee and his wife came down to see Mr Mitra and his family off at the bus stop which was only metres away. Emerging on the Dihi, Entally Road from the lane where Mr Banerjee's house was located, Bitan suddenly placed a hand on his head and exclaimed, "Oh! I left my cap on the first floor veranda!" He ran without giving any chance to Akash to follow, yelling, "Wait, I'll come back in a trice".
His legs were trembling when Bitan was climbing up the stairs. He knew what he was going to do. He was determined to give shape to his plan. He noticed that the cage doors were not under lock and key and only a small hook type latch did the job of fastening them. Luckily, they were within the reach of his hand. He had carefully observed each door and figured out how to open them quickly. He had gone past them a number of times in order to be sure of the act when the time came.
Bitan ran across the veranda, reached the cage of the cockatoo first, opened it by a flick, held the bird firmly in his two little hands and then running inside a room which had a window with its upper parts flung open, he let go the cockatoo through the window. It hesitated initially, sat on the window sill for a while, then flew into the open sky. Bitan ran back and performed the trick on the moyna next, then the parrot and finally the bulbul. It took no more than two minutes for the four birds to fly into their forever freedom.
Before climbing down the stairs, Bitan remembered to pick up the cap from the stool that was partially hidden by him behind a steel almirah in the room beside that of Akash's grandmother's. On joining the rest he embraced his friend Akash and burst forth, "I'm so happy to have met you after so long, Akash! I can scarcely explain how glad I feel"! Akash too, in turn hugged his dear friend closely.
The pleas by Banerjees' to come over again and exchanges of good wishes having been over, Mr Mitra and his family got into a taxi and waved hands at the threesome still standing and smiling. Bitan threw his back on the seat and relaxed. Inside, he was full of glee, and a little conceit too! How beautifully and flawlessly did he execute his plan! Why? Even the skillful hiding of the cap on the stool and pushing it behind the almirah was premeditated!!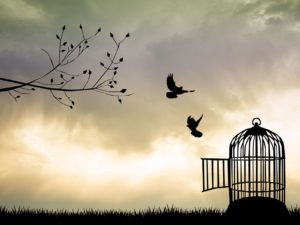 Will he lose his friend forever? Bitan wondered. He stirred a little in his seat thinking of that undesirable prospect. "But what was more important?", he asked himself, "Friendship? Or Freedom for those hapless, lovable, tiny, little creatures of the Almighty?"
Please follow and like us: