MOGHALMARI
Film by Abhishek Ganguli
— Historical Documentary From – Learning Systems; Cinema for a Cause;
(Reading Time: 4 min Approx)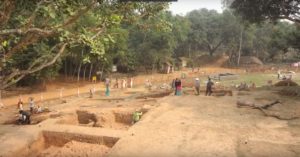 Xuanxang, a Chinese monk, scholar, traveler and translator traveled to India in the 7th century and described the interaction between Chinese Buddhism and Indian Buddhism during the early Tang Dynasty. Among the various places in India that Xuanxang went to, Bengal was one of them. In his autobiographical narrative Great Tang Records on the Western Regions, Xuanxang had mentioned the parts of Bengal where he found the practice of Buddhism. In Bengal Xuanxang found over 50 monasteries, 20 in Pundranagara alone. One of the Buddhist monasteries mentioned in his autobiography was the one at Moghalmari in the Paschim Medinipur district in West Bengal. This village in the eastern Indian state of West Bengal is a site of historical and archaeological significance that reflects the colorful history of the Bengal region.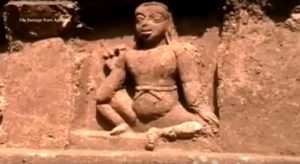 Bengal was and has been a melting pot of several cross-cultural interactions since antiquity. Every corner of this state is filled with surprises. One of those surprises was the Buddhist monastery at Moghalmari which was stumbled upon by archaeologist Professor Ashok Dutta of Calcutta University. This stupa was known as Sakhisener dhibi or Sashisener dhibi among the local people. It was first discovered in 1873 by British surveyors and archaeologist and historian Nagendranath Basu. Though Basu wrote a description about the mound, the team did not attempt an excavation.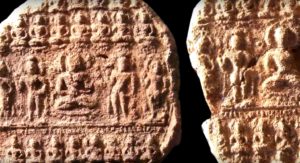 In 1999, a team of experts including professors Ashok Dutta and Bratindra Nath Mukherjee both from the University of Calcutta's Department of Archaeology, traveled to Moghalmari. After conducting an initial inspection that confirmed the site's historical importance, they decided to start excavating.  For the further story about the journey of this fascinating excavation of this Buddhist Monastery refer to this video by Abhisek Ganguli and his team "Cinema For Cause".
Please follow and like us: