-Written By Aditi Goswami
(Reading Time: 10 min Approx)
Gautam had just completed a transaction using his credit card over the internet. His son Taral, who is abroad for his graduation, had requested for a new laptop. To be fair, the one Taral was using was not working anymore. It was fairly old and a new one was overdue. Gautam wanted to hold on for a little longer before he made that purchase. He asked Taral to wait for some good deals that are likely to float around Christmas. But there was an urgency, what with Taral's laptop not even booting and there being a dependency on the laptop to submit his semester-end assignments. So, Gautam gave in, and made the purchase.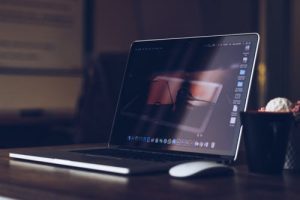 In less than 50 seconds, more than 50K was debited from his account.
Taral, as soon as he received the notification – a laptop will be delivered by so and so date, called Gautam to confirm if that was true. Gautam smiled and said: "Yes son. Consider that your birthday gift in advance." Nothing could have made Taral happier. Later, Taral sent a dozen folded hands 'Thank You's over the family Whatsapp group also.
Gautam poured himself a pre-dinner drink. Sipping his smoky single malt in a whisky tumbler, he was listening to old Hindi songs on a radio channel. This glass was Gautam's favourite pick when he wanted to relax and forget the week that was. Due to its wide rim, the tumbler wasn't ideal for nosing, but it was perfect to top up with ice when he preferred his whisky neat.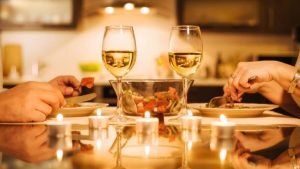 Chitra, his wife for more than two decades, joined him in the daintily lit living room. The room opened into a tiny balcony. Owning to Chitra's passion to make every corner of her house green, the balcony had two tiers of potted plants; seasonal, all-weather, climbers and the ubiquitous money plant. She sat herself down in her favourite chair. Favourite mainly because she could admire the greens from that chair and take note of which ones are flowering and which ones need more care?
Gautam shared with her that the laptop has been bought for Taral. Chitra heaved a sigh of relief. She had also been feeling the pain of having a non-functional laptop. Many a month they together as a family had discussed "if/when". She was glad that now Taral can focus on completing his assignments, no borrowing a laptop from his roommates or saving his work at the college library computers.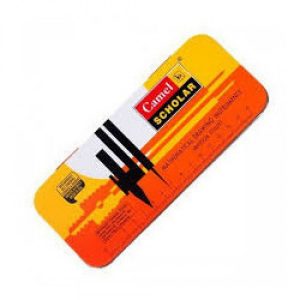 Going back to her growing up years, Chitra said: "Gautam, today we are so fortunate that we can buy things worth 50K at the drop of a hat. Remember, there was a time when we couldn't get ourselves to ask our parents for a geometry box?" Gautam instantly agreed and said: "Oh my God! The coveted Camlin Geometry Box. It was the most expensive and prized possession. I know last I wanted it, it was for 45 or 50 rupees. And still that seemed like a fortune." 
Chitra added: "I also remember 50 bucks as last. God knows how much it costs now." Both had a smile on their lips. Though both grew up in different cities, Gautam in Delhi and Chitra in Lucknow, the times seemed to be similar for both of them. They shared the difficulties they faced, being one among three siblings, one working parent and so many members of the extended family to look after, and ever trooping wanted or unwanted guests. These and many other memories were shared by both.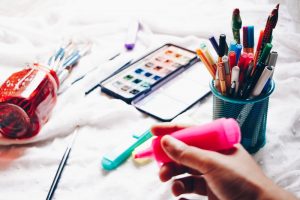 For the next hour, they inanimately reminisced about the geometry box that was out of their parent's buying capacity. Chitra said: "The yellow metal box with orange lines also had a picture of the compass, remember?" Gautam added: "You know, me and my brother have even used all items of a different company inside the box, but the box was Camlin, exactly how you just described. That unforgettable yellow. Just to show that – I also own a Camlin geometry box."
Now laughing, Chitra shared: "My mom used to say – 'Don't use anything till your Math exam. The things will get spoiled.' Spoiled? How could we spoil a scale or a compass? Such was my mom's fear that they might have to buy another one, she used to make the use of any and every item of the geometry box sacrosanct." Gautam asked: "What all did the box come with?" Chitra, who clearly had better memory, enumerated: "A 6" ruler, protractor, compass and divider, and two set squares, eraser and a sharpener too. And remember, they all came in their individual plastic covers? Not to forget the box also was further packed in an identical paper box. Pulling out the geometry box from the paper box was nothing but an exhilarating experience."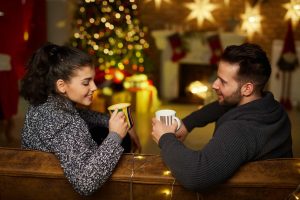 Neither Gautam nor Chitra were getting tired of detailing the geometry box. How special it was for them, when they were in school, both agreed. How their (far and few well-off) friends owned it and they would yearn for it, secretively. How safely they would keep the box, when they had the honour to own an exclusive one. How their parents always asked if they had got back the geometry box safely back from school. They would quickly check if all items are back, and none of our nasty classmates have flicked the most desired (and most expensive item of them all) the compass.
The empty nest couple were done with dinner by now. Chitra made a suggestion, while moisturising her beautiful hands: "Gautam! How about we gift 50-100 geometry boxes to the nearby government school for this Diwali?" Gautam was only too happy to hear that and added: "And let's donate another 100 or so to an NGO. They can distribute as it is their need."
That night, both went to sleep with thoughts of the coveted geometry box.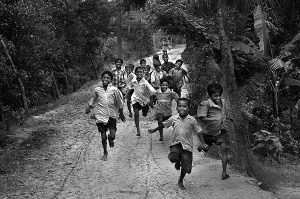 -Written By Aditi Goswami
Please follow and like us: